Armstrong's Chat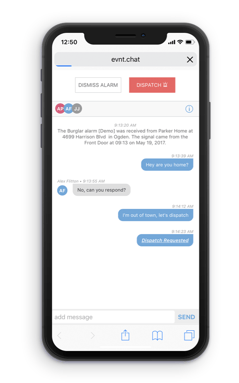 Unanswered calls are presenting a challenge that requires an innovative solution. Armstrong's Chat – our free alarm verification service that speeds up response times, decreases false alarm dispatches, and helps customers make better-informed decisions.
Accounts using Armstrong's Chat have experienced several benefits including:
Average time to first engagement happens in seconds

False Alarm dispatches decrease 54%

Average dispatch time is 44 seconds
Contact us at info@armcom.ca with any questions.