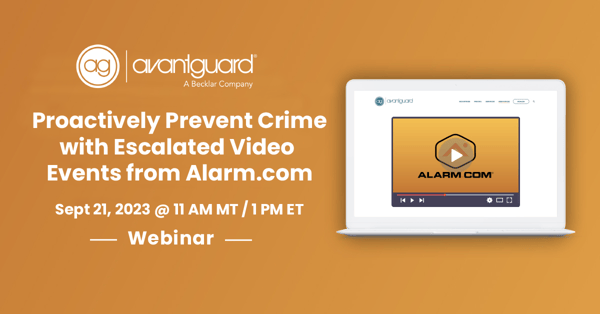 Alarm.com's newest monitored security capability, Escalated Events, lets you use your customers' video cameras for concierge monitoring with AvantGuard and Armstrongs and provides round-the-clock proactive defense. Learn how it works and how you and your customers can benefit from this new offering.
We are pleased to announce a special gift for the first dealer to add a Proactive Video Solution (Escalated Events) to their account. This dealer will receive an Alarm.com PoE camera and recorder package including the following:
Two Alarm.com Pro Series Commercial Bullet Cameras with 2-way audio (ADC-VC727P)
One Alarm.com Pro Series CSVR with 8 Built-in PoE Port (3TB HDD)
AG will also be giving away three $100 Amazon gift cards to three participants that join us for the entire webinar presentation.