Learn how the Optimization Widget can help you set goals to get your accounts on IVR, email/SMS and chat.
The Optimization Widget displays the percentage of your accounts that use IVR, email/SMS and chat. These notification systems help reduce false alarm dispatches as well as lower operator activity on low-priority signals.
The widget displays three bar graphs that each represent the percentage of accounts that receive IVR, email/SMS and chat notifications.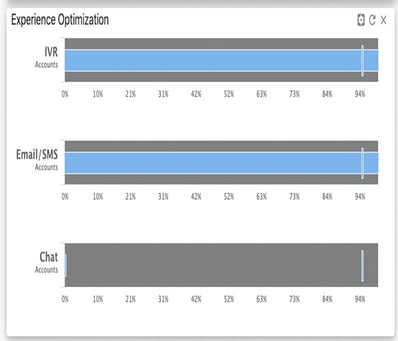 The blue line represents the accounts that use the specific notification system. The vertical line represents the goal you've set. As you can see in the example above, the IVR and email/SMS have reached, and exceeded the goal, but the chat goal has not been reached.
To adjust or change your goals, click the gear icon in the right hand corner of the widget.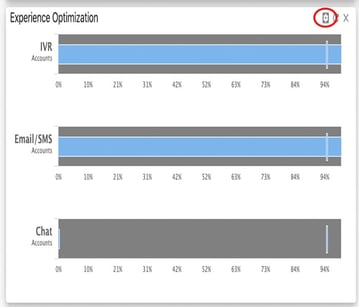 A dialogue box will appear with adjustable percentages for each notification system. Click the goal which you would like to adjust, then use the up and down arrows to adjust the percentage. When you've made your adjustments, click apply.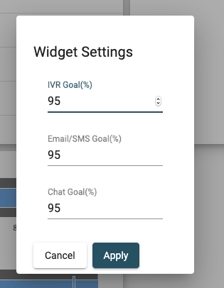 This allows you to see real time data on how many of your accounts use certain notification systems. By setting goals, you can keep track of them and work to achieve them. Getting your accounts on these notification systems will lead to lower false alarm dispatches and ultimately lower attrition rates.