Every great enterprise has specific levels of permissions that match each team member's responsibilities. Follow these steps to make changes in your organization.
To change a user's permissions in Stages, you must first log into the Stages portal here: https://portal.agmonitoring.com/stagesdealer/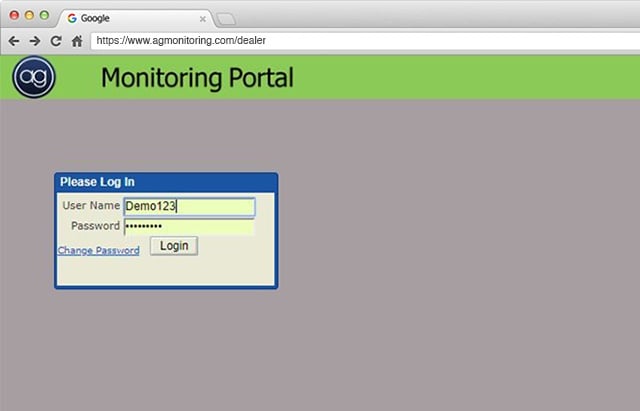 2. Once you have logged in, click on "Setup," found in the main Stages menu.
3. From there, click on "Site Group Setup," found under "Setup."
4. After clicking on site group setup, you should click on the icon with a person in it. A popup will appear telling you that permission has been denied. Simply disregard this window and click "OK."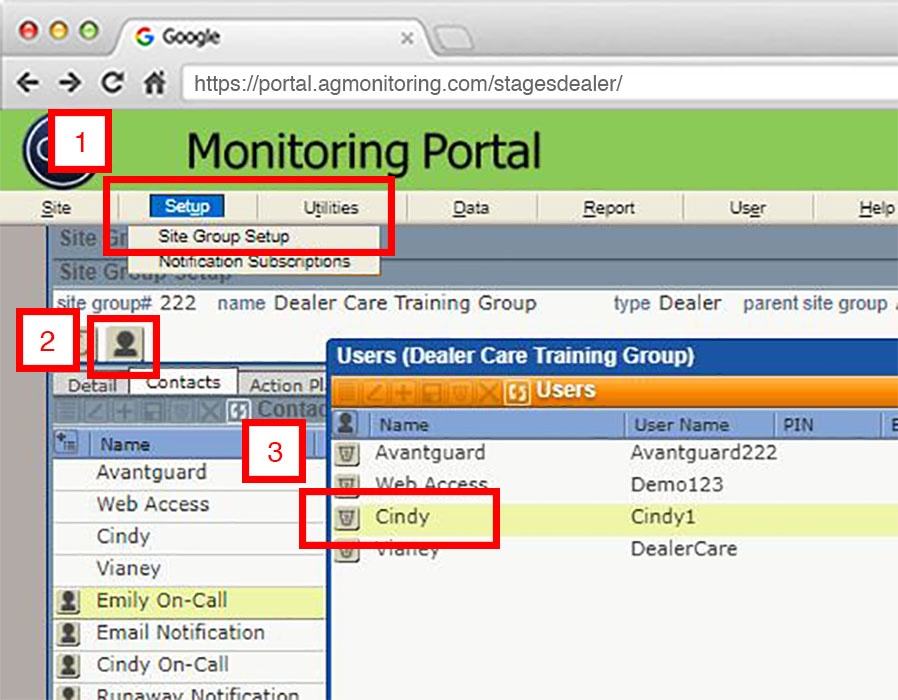 5. Once you have clicked the "OK" button in the popup window, click on the user you want to edit permissions for.
6. On the right-hand side of the user's row, all available permissions will appear. Simply check or uncheck the permissions the user needs for their job role.